Jeux sérieux : cinéma et art contemporains transforment l'essai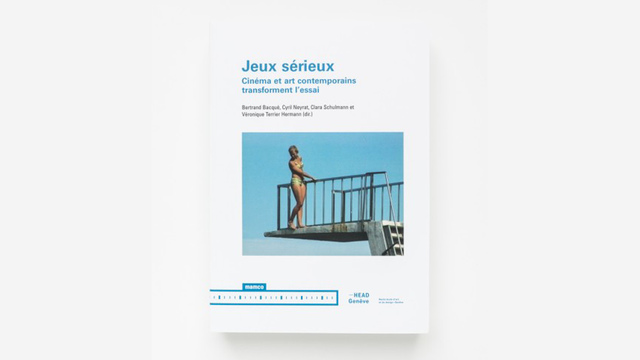 This book is the culmination of five years of research on the essay as a form, at the crossroads of contemporary cinema and art, and follows the *Start making Sense!
The essay: the notion seems as dated as "modern times", its literary heyday seems far away. However, today it finds a new relevance in the field of the moving image. Cinema and contemporary art have been engaged for the last twenty years in relationships of influence and friction that have led to the emergence of a common territory with a vague identity and, undoubtedly for this very reason, of an undeniable fertility as to the forms and processes that are experimented with. The transgressive energy that animates this territory is none other than that of the essay - which maltreats hierarchies and crosses borders. A critical energy for times of crisis, which believes in the life of forms and braves the oppositions between theory and practice, fiction and documentary.
From literary origins (Montaigne, Diderot, Musil…) to the most contemporary works (Teguia, Steyerl, Des Pallières…), passing through the modern essayist masters (Godard, Smithson, Farocki…), this book has been faithful to the centrifugal energy of the essay: associating critics and filmmakers, researchers and artists, welcoming the most diverse writings (theoretical essays, studio visits, interviews, unpublished translations). A series of critical hypotheses launched like rockets - joyful and determined.
Co-published by the HEAD - Geneva and the Museum of Modern and Contemporary Art (MAMCO), Jeux sérieux offers not only the collection of the various contributions produced on this occasion, but also numerous unpublished texts. In fact, this 578-page book proposes, through some fifty articles, a history and geography of the essay between philosophy, literature, cinema and contemporary art. In other words, the genealogy of a form like no other and an inventory of the contemporary essay - this "form that thinks" according to Jean-Luc Godard!
Publication edited by Bertrand Bacqué, Cyril Neyrat, Clara Schulmann and Véronique Terrier Herman. Published by the HEAD-Genève and the MAMCO. Published September 2015, French edition 17 x 24 cm (paperback), 578 pages. Distribution Switzerland: MAMCO / Diffusion Europe: Les Presses du Réel.