Nouvel article : ISSUE #14 – À QUI DONNE-T-ON LA PAROLE?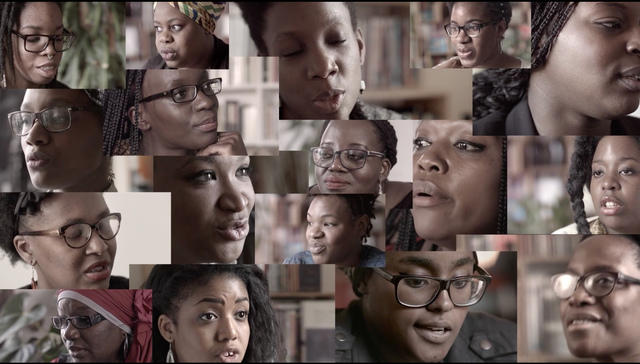 As the #metoo movement continues to make waves in the film industry and beyond, as the Black Lives Matter protests mobilize an entire generation, and as numerous accounts on social networks recount stories of shootings emblazoned with #balancetonporc, the seminar "Whose voice do we give? "was created at the Cinema Department under the impetus of Alice Riva (teaching assistant and programmer at Visions du Réel), Nicolas Wadimoff (head of the cinema department and director) and Delphine Jeanneret (deputy head of the cinema department and programmer at the Locarno Film Festival).
Lien vers l'article - ISSUE #14
This seminar proposes meetings with filmmakers and thinkers who bring critical voices and question the stakes of representation, representativeness and the construction of our imaginary. In parallel, readings of fundamental texts of these currents, film screenings, podcasts and discussions aim to transmit and debate theoretical concepts of decolonial, feminist and queer thought, in order to critically approach the reading of films.
This focus offers a brief overview of this polyphony by restoring in the form of interviews the voice and project of some of the seminar's speakers.