Hommage à Jean-Luc Godard par Bertrand Bacqué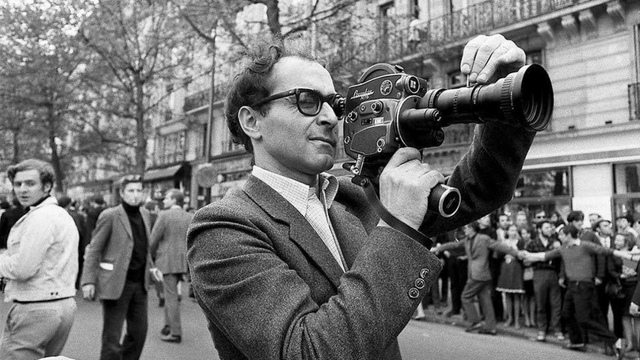 What has always struck me is JLG's extraordinary youth, his punkish side, his motto "au contraire", but also his capacity for invention and his ever-renewed freedom, which speaks particularly to Visual Arts students today.
Godard is also a thinker of the cinema, by the means of the cinema, and also by the installation that he practiced with brilliance around the Image Book these last years, with the collaboration of Fabrice Aragno who from assistant, then chief cameraman, also became his producer.
He has left his mark on the history of cinema as well as on the history of art, with his pictorial work on the image, and even on the history of thought in general. By rereading the history of cinema in his Histoire(s) du cinéma or in Le Livre d'image, it is the history of the 20th century and the 21st that he has tackled in these films. He thinks about our time with images, his medium, and this is what makes him unique.
The interview with Bertrand Bacqué (film historian and professor at the Cinema Department of HEAD - Geneva) can be found in full on the replay of the program Forum.