Montage. Une Anthologie (1913‑2018)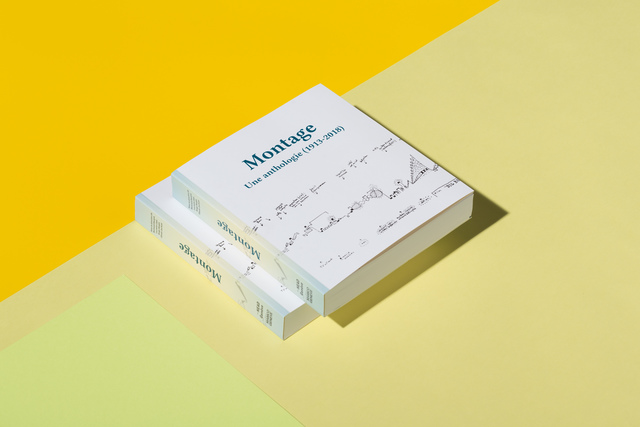 The result of three years of work, this anthology follows Jeux sérieux. Cinéma et art contemporains transforment l'essai, published in 2015, also in collaboration with Mamco. This work testifies to the Cinema Department's renewed commitment to the field of research.
Montage. Une anthologie (1913-2018) offers a toolbox for students, practitioners and researchers who are passionate about editing and film. In this book, the reader will find texts by Eisenstein or Tarkovski, Bazin or Godard, Wiseman or Van der Keuken, Deleuze or Agamben. In fact, a distinction has been made between "source" texts - articles, manifestos or interviews, mostly by filmmakers - and "reference" texts, written by theorists or critics.
Starting from this postulate, shared by some filmmakers themselves: editing would be the essence of cinema. The 94 selected texts have been re-translated when necessary, then cut up, introduced and presented in a strictly chronological manner. They are accompanied by a dozen thematic rhizomes ("The predicates of montage", "Continuity and rupture between two shots", "The time of montage: rhythm, flow, speed", …) which propose collisions and connections that create meaning, inviting the reader to wander and travel. Throughout these pages, another history of cinema takes shape, from the first uses of the term "montage" and the elaboration of "rules" to contemporary practices that are more intuitive, less theorized and perhaps even more modest. For finally, in the age of audiovisual flux and virtual or augmented reality, it is more than ever through editing that cinema thinks and thinks about us.
Publication edited by Bertrand Bacqué, Lucrezia Lippi, Serge Margel, Olivier Zuchuat. Published by the HEAD-Genève and the MAMCO. Published September 2018, French edition. 22 x 24 cm (paperback, cover with flaps), 576 pages. Swiss distribution: Servidis / French distribution: Les Presses du Réel.