SAVE THE DATE: May 12 and 13, 2023 Conference "Contemporary mini-series or the power of the in‑between".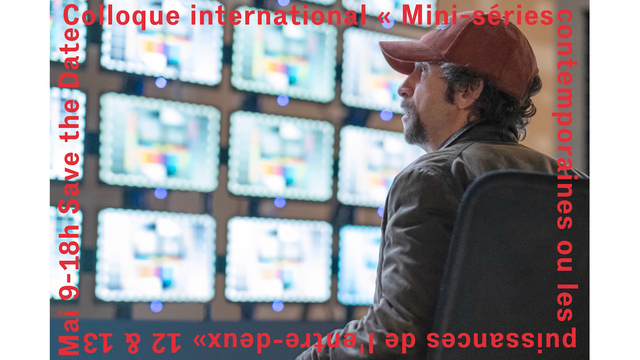 International colloquium "Contemporary mini-series or the powers of the in-between".
The Cinema Department is pleased to invite you to the international conference "Contemporary mini-series or the powers of the in-between".
Friday 12 and Saturday 13 May 2023
9am-6pm
HEAD Campus, Building D - Bd James Fazy 15
This colloquium will aim at questioning the aesthetic powers of contemporary mini-series produced since the 2000s. What principles of seriality are at work in mini-series? Mini-series are often part of smaller economies, within circumscribed temporalities. To what extent can they constitute creative spaces conducive to aesthetic inventions, to the deployment of singular filmic forms, sometimes implemented by filmmakers who have come from feature films? How do certain mini-series rely on journalistic or sociological observations to create narratives of limited seriality that delve into the social workings and dynamics of contemporary culture?
This two-day conference will bring together international researchers, as well as directors, scriptwriters and producers.
Organized by: Bertrand Bacqué & Olivier Zuchuat (Department of Cinema - HEAD)
In partnership with the GIFF and the University of Paris 8 (EDESTA-ESTCA)
Language: French or English
Details of the two-day conference