58th Solothurn Film Festival - Upcoming Award Night - Three Upcoming Awards to Ivan Petrović and Rokhaya Marieme Balde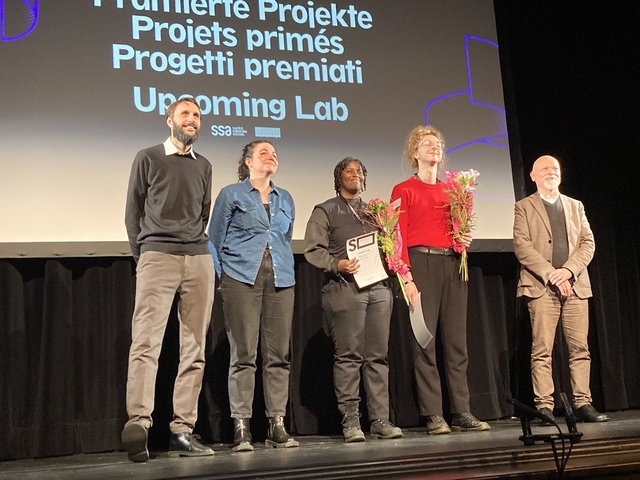 Emerging Talent Award
After its world premiere Journées de Soleure, the film Kome ptice lete by Ivan Petrovic, (made last year in BA3) received this Saturday, January 21, 2023 the Upcoming Talents award. The jury, composed of Anne Delseth, programmer, Alessandra Gavin-Müller, writer and director, and Chantal Scheiner, producer, commented: "We chose an ambitious film that knows where it wants to take us and that completely masters the temporality and dramaturgy of the short film". The Emerging Talent Award is endowed with CHF 15,000. All prizes are offered by the copyright society SUISSIMAGE / SSA.
---
Upcoming Lab Award Winners
Ivan Petrović can be doubly pleased: with Permanent Passengers, his new film project, he wins the contribution to the development of the Upcoming Lab, which Rokhaya Marieme Balde also receives for her new film project The Passion of Aline. The program Upcoming Lab helps young film talent launch their professional careers. The two Upcoming Lab development grants each include CHF 5'000.
---